Work is well underway with the laying of track for the tram extension from York Place (the current centre-town terminus) to Newhaven.
The image is a taken looking down Leith Walk, the whole length of which of now under construction with track being laid in many sections.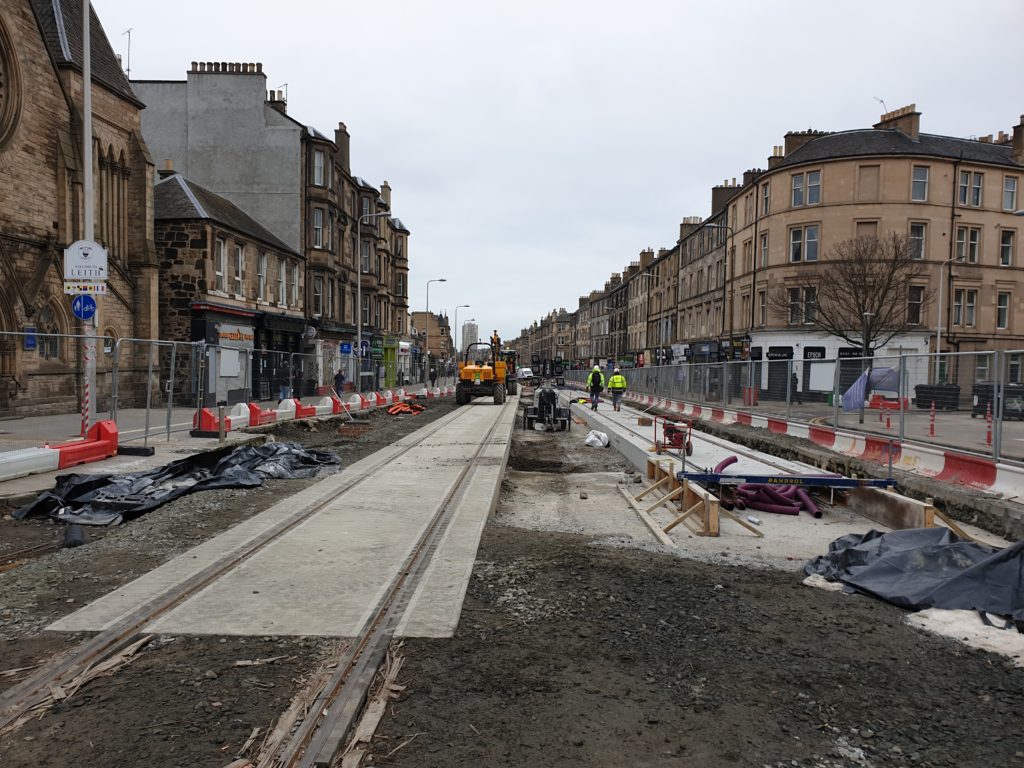 Similar scenes can be seen from the foot of Leith Walk along Constitution Street and at other locations near Victoria Quay.
Construction commenced in November 2019 with Edinburgh Trams timetabled to take their first passengers to and from Newhaven in Spring 2023