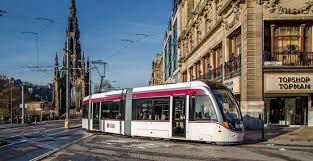 The City of Edinburgh Council has recently completed a public consultation to gauge the public reaction to plans for the extension of the Edinburgh Tram from its current terminus at York Place in the city centre to Newhaven. The results are summarised below.
59% agreed that the line would benefit Leith
58% said it would be easier to get around
42% said it would be good for local business
91% were satisfied with current transport provision on Leith Walk
When asked what would improve public transport provision in Leith Walk, the most popular response at 38% was 'introduce a tram service' NB most respondents currently used buses or walking to get to and around Leith
56% said they were likely to use the new line
Taking trams to Leith will not divert any money away from other Council services. Rather, the line will be paid for through a loan raised against future revenue.