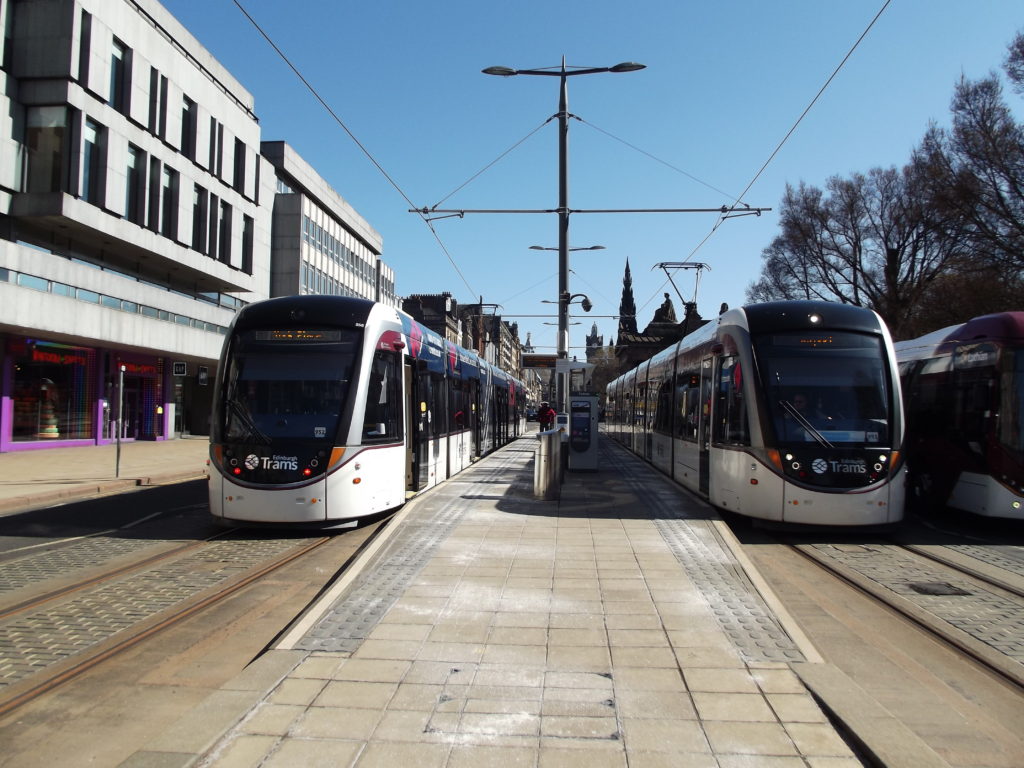 CRAG supports proposals TR1 through to TR11 and also PTSG 1, 2 and 3.
On TR3 we are not against an analysis of the merits of this routeing from the city centre – but, as it misses out the important transport interchange at Haymarket and is on-street (hence subject to lower speed running, general traffic congestion and increased disruption to the life of the city during construction), believe it to be an inferior option to TR2, already safeguarded.
On TR4 we recognise the importance of the Bridges corridor – but believe it to be a very difficult one to develop for on-street tram running due to its narrowness in places and the traffic management measures which would be required to ensure that general traffic did not impede the smooth and timeous running of the trams. Constructing a tram line along the Bridges would also be hugely disruptive to the life of the city for several years. We would prefer a tram route up The Mound, George IV Bridge, Potterrow, Buccleuch Street and Hope Park Terrace – to then run forward via South Clerk Street, Newington, Cameron Toll and the Old Dalkeith Road to the BioQuarter. Coming from Newhaven, trams heading to the BioQuarter could run via Leith Street and the Scott Monument to form the operational loop proposed by TR5.
We think an additional tram route running via Lothian Road, Tollcross and Melville Drive to Hope Park Terrace is also worthy of consideration.
We welcome proposals PTSG 1,2 and 3. On the South Suburban line we would prefer tram-train to heavy rail running – with a connection made from the existing tram lines around the Murrayfield area. Such tram-trains could then run to Cameron Toll to then bridge down to street level to run via the Old Dalkeith Road tram alignment to the BioQuarter. In time they could also run forward via Craigmillar, Brunstane and Portobello to form a tram-train loop back to the city centre via Meadowbank and an alignment allowing them to gain Regent Road and Waterloo Place via Regent Road Park. Such an alignment would also allow potential tram-train running via the Lochend Butterfly developments to Granton via Easter Road, Leith Walk, Powderhall, Ferry Road and Trinity.
Staying in the north of the city, we would also like the old railway alignment from Crewe Toll to Ocean terminal to be safeguarded for light rail.
Finally, the railway line to Leith from Portobello has potential to carry both passenger and freight traffic. Tram-trains could run via the proposed developments at Seafield to join the tram line being built at the northern end of Constitution Street. The defunct Leith South Goods Yard should also be looked at to see whether the material currently being moved by lorry from the adjacent NWH Group depot could instead be moved by rail.