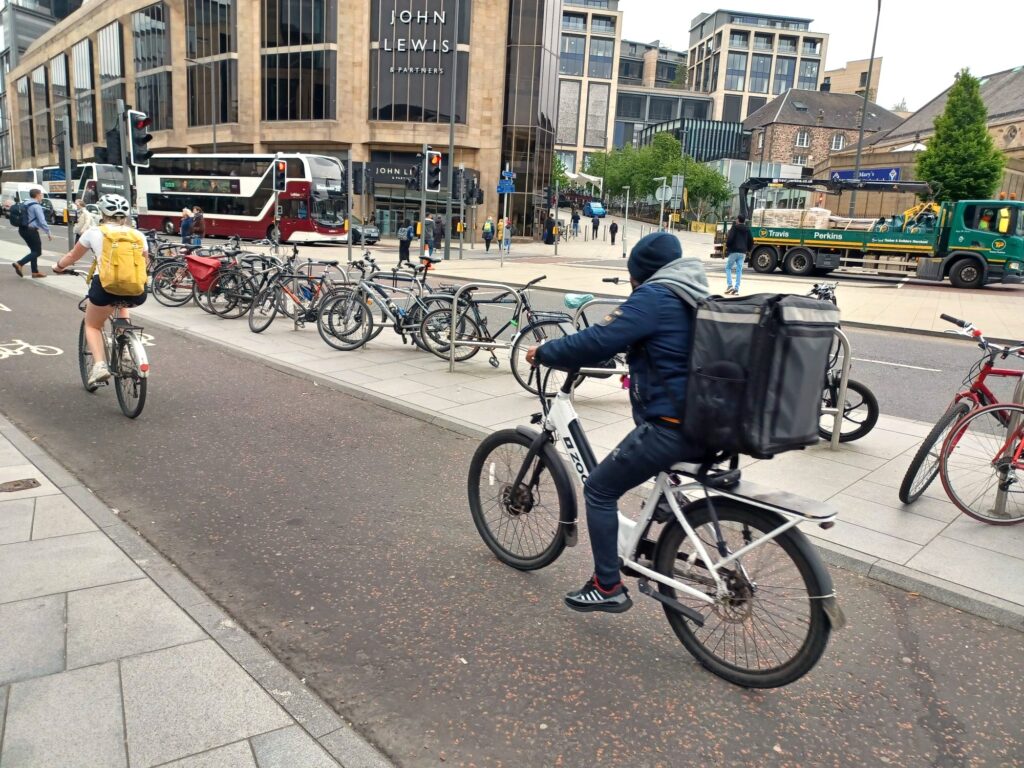 The City of Edinburgh is taking great strides in making the city centre more people friendly.
Segregated cycle lanes of high quality are making cycle access to the city centre safe and the increasing use of cycles shows that if conditions are safe then more people will shift to this sustainable and healthy form of transport.
The image shows the large number of cycles parked at the foot of Leith Street near Picardy Place, and these lanes continue from here alongside the new tram line to the foot of Leith Walk.
On the day the photo was taken, the rare sight of a young couple on two cargo bikes with children behind passed this point (too late for the photographer!), possibly a street they would not have ventured along before the lanes.