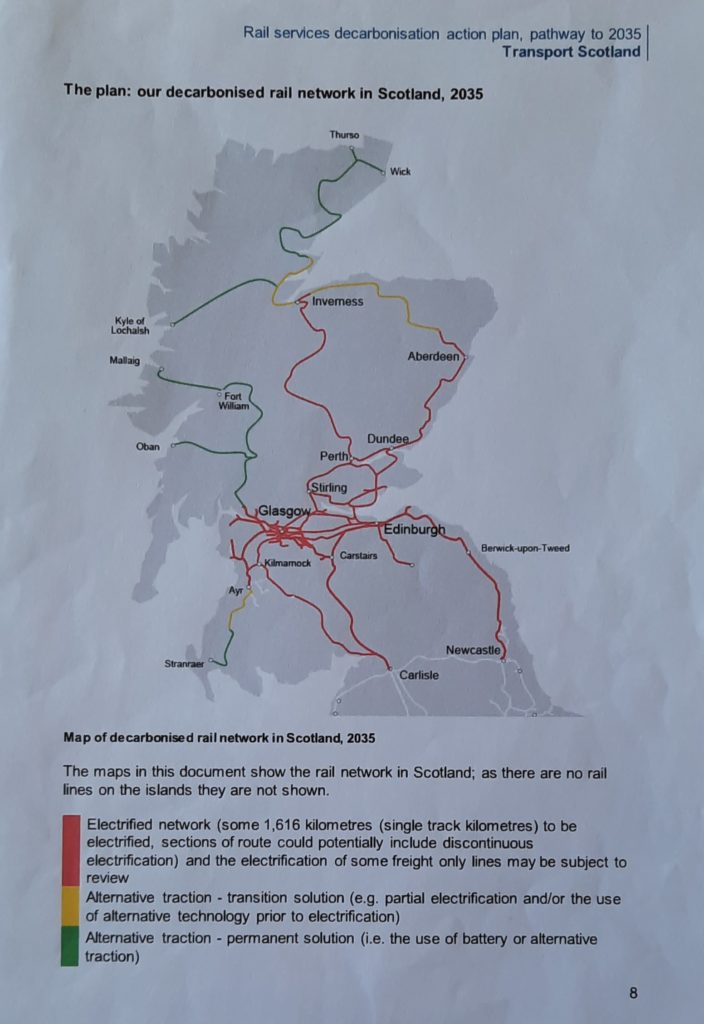 The map taken from the Transport Scotland website shows the where full electrification is planned across the network.
The recent announcement that battery electric multiple units will be procured was accompanied by further details of progress on full electrification. It appears that only a portion of the Fife lines and two small sections of the Borders Railway will be electrified when the new trains enter service.
This will inevitably result in the trains running in battery mode for large parts of their journeys.
We must hope that full electrification will soon follow as this is clearly the most efficient method of propulsion.