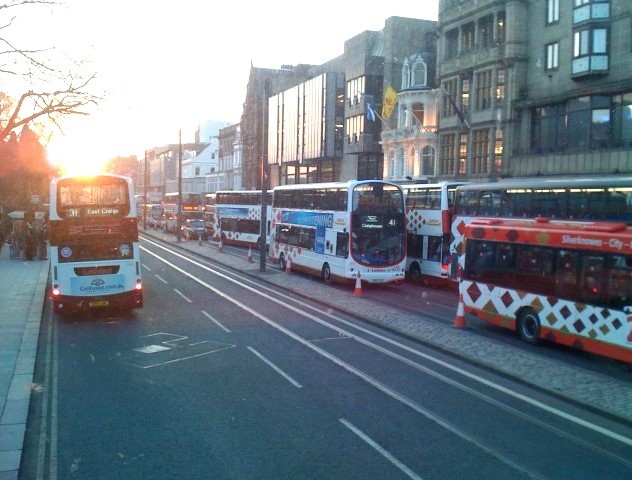 A major overhaul of Edinburgh's transport network including plans to remove "intrusive" traffic from the city centre and spend £1 billion on walking and cycling in the next decade has been announced by the council.
Encompassing a huge expansion of active travel and priority measures for public transport, as well as restrictions on parking and traffic, the 10-year plan is set to be put to the public to gauge support and collect feedback.
The council said implementing the sweeping changes would be critical to becoming a "lower traffic, more liveable and more sustainable city".
It includes plans to restrict through traffic on key city centre roads including Bank Street, Market Street and George Street.
A proposal to create a Forth ferry between Leith and Kirkaldy is also included, as is the extension of the tram line out to Granton, the Royal Infirmary and possibly even Dalkeith.
The capital's transport chief Scott Arthur added it would be a "gamechanger" and "transform Edinburgh for the better".
"We'll cut congestion and make it easier for people to come here and spend time here," he added.
The transport committee will meet next week and is set to approve a consultation on the raft of measures proposed, known as the 'Circulation Plan'. The report can be reached by the link
7.1 Circulation Plan delivering the City Mobility Plan.pdf (edinburgh.gov.uk)
(Report from Edinburgh Live)