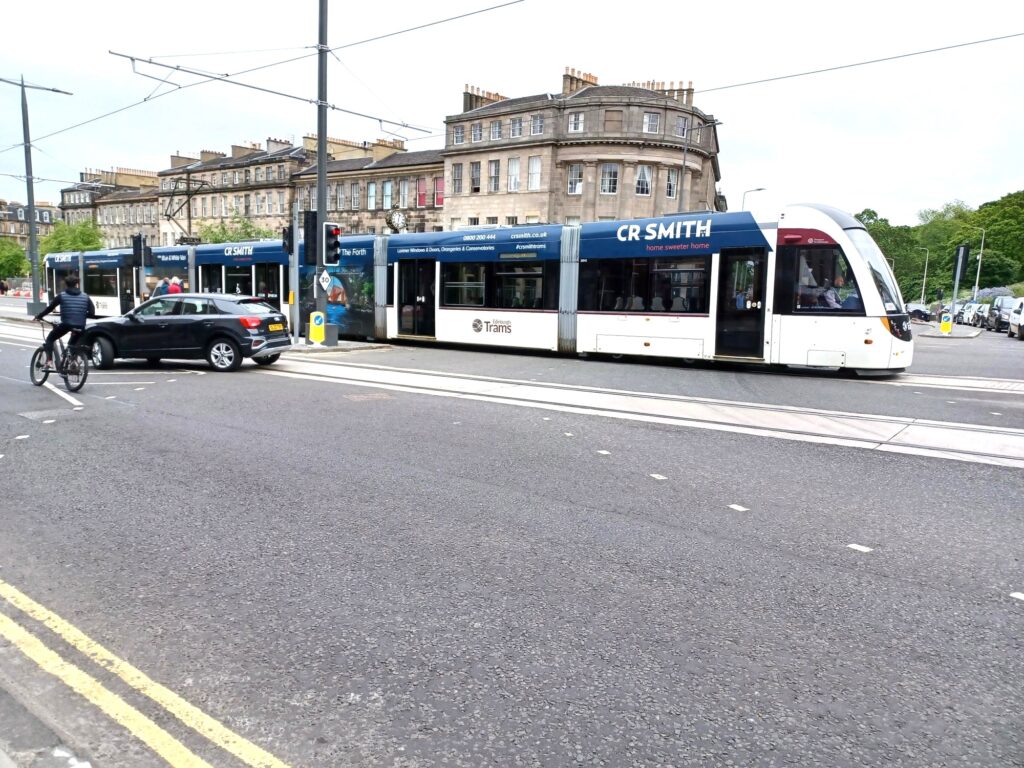 The tram extension between York Place and Newhaven opened at noon on the 7th June 2023 and seems to be a success already with full trams noticeable only a week after the opening.
Also noticeable is the enhanced public realm associated with the project with segregated cycle lanes on both sides of Leith Walk and wider pavements, leading to a much more attractive environment.
Many of the cafes and pubs along the route are spilling out onto the pavement area and the lovely sunny weather since the opening has seen people eating outside and enjoying the improved ambiance.
There seems little doubt that Leith will see an upsurge in visitor numbers due to the ease of access offered by the tram and the hope is that businesses that suffered during the construction work will enjoy increased footfall over the next few months.